BAIDU_CLB_fillSlot("858283");
Because cold stamping has the advantages of cheap printing plate, low energy consumption, hot stamping and mesh printing, and the flexo printing machine is easy to cold stamping on any unit, therefore, the early " printing + cold stamping + glazing" process Gradually evolved into the process of "cold hot stamping + printing + glazing" and "printing + cold stamping + printing + glazing", there is a hot stamping process.
P&G has contributed to the development of the hot stamping process. In the early label production, ordinary silver ink printing did not produce a higher metallic texture. In 2000, Pantene shampoo film labels were printed on a combination printing machine with a flexo press as a platform. The first gravure was printed with metallic silver ink, and then the color ink was printed to obtain a metallic texture effect. Although the gravure-printed metallic silver ink has a metallic texture, it cannot obtain a mirror-like silver effect. Next, the Pantene shampoo film label sold in foreign countries was the first to use BOPP film and gravure printing silver ink on the gravure to obtain the effect of not being inferior to the brightness of cold silver. The back of the film is then coated with an adhesive and compounded with the release paper to form a self-adhesive label. This process is complicated and costly for short single jobs. The Nivea shower gel film label currently on the market uses this process. In 2006, Pan Ting gel water film label took the lead in Shanghai Zhengwei Printing Co., Ltd. to apply the hot stamping process: the use of special water-based primer process to solve the problem of adhesion of hot stamping ink, opened up a precedent for hot stamping process. In 2008, the emergence of printable cold foils and low surface energy inks further improved the adhesion of inks and made the hot stamping technology more mature. In 2009, the hot stamping process was like a spring breeze blowing through the entire label industry, and almost all major bath brands adopted or will adopt this technology.
The biggest feature of hot stamping is: printing various spot colors on hot stamping silver, can replace hot stamping foil of various colors, and even realize four-color mesh printing and graphic printing (such as P&G's Olay shower gel film label) ), showing a colorful color. The dazzling metallic color has a super-shelf effect, giving the product a high-grade positioning, thereby increasing the added value of the product. In addition, the cost of hot stamping is lower than that of hot stamping foil, which is one of the reasons why hot stamping is favored. (Editor: Pang Junqi)

The above content is selected from the 4th issue of 2011, Printing and Printing Technology and Label Technology , and more journal content please pay attention to the journal channel .
Beer/Red wine openers always keep very large amount of rigid demand. Our products range covers the demand from cheap bottle openers to high-level red wine openers. Which are made from iron plating, stainless steel, plastic, Aluminum and Zinc Alloy.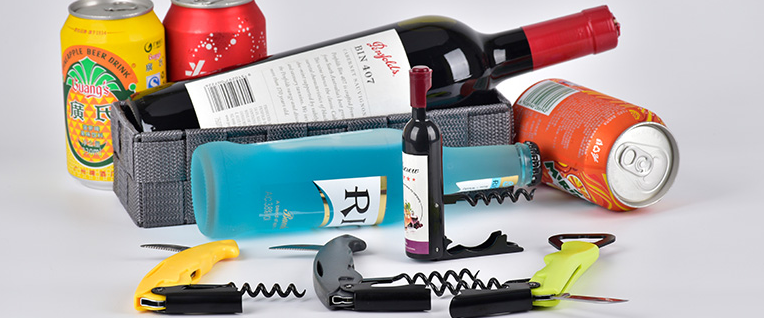 Our engineers have great experience in OEM shapes, to make beautiful and unique shapes as your requirements. Some of them is not only a tool for opening use, but more like a artwork, especially the Zinc Alloy materials red wine, it seems . Before you host a party or cookout, a good bottle opener for wine, beer and other drinks is a must. No matter where you want to have a drink, make sure to have a bottle opener on hand.
Bottle Opener,Butterfly Opener,Zinc Alloy Opener,Vacuum Bottle Opener
Fortary Industry&Trading Co., Ltd. , https://www.kitchenset.de