Relatively effective as opacity, long-lasting moisturizing is a greater appeal for autumn liquid foundation. This is the absolute guarantee that the makeup will be flawless during the dry season. Beauty Xiaobian recommends 10 moisturizing foundations for you. Come and see if you can choose one that suits you.
Leaves skin hydrated & full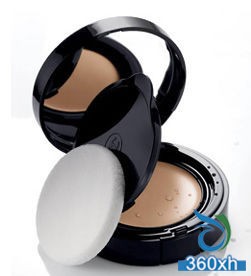 Chanel / CHANEL youth radiance powder cream SPF15PA++
1, CHANEL youth radiance moisturizing powder cream SPF15PA++
Formulated with exclusive vitality: The creamy cream has an unparalleled light texture, combined with the clearing of the powder and the moisturizing of the lotion, which is composed of 1/4 of water, giving the skin an indescribable hydration and refreshing feeling.
Brings a radiant glow to the skin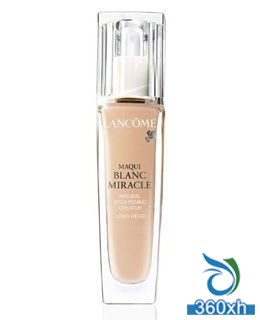 Lancome miracle 臻白恒采底底液
2, LANCOME miracle 臻 white constant liquid foundation
The original optical technology and whitening system hides the pores and allows light to pass through the inner and outer layers. It can be mixed with moisturizing lotion and applied to make the skin look crystal clear and radiant.
Moisturizing three-dimensional, firming and plastic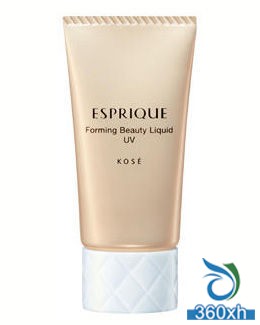 ESPRIQUE Moisturizing Foundation
3, ESPRIQUE skin moisturizing liquid foundation SPF20/PA++
Contains moisturizing ingredients sodium hyaluronate and soluble collagen to leave skin hydrated and smooth after makeup. The unique three-dimensional small powder creates a three-dimensional effect with shadows, making the contours of the face clear and natural.
Botanical ingredients enhance skin's smoothness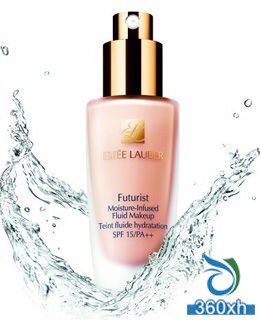 Estee Lauder Water Condensate Foundation
4, ESTEELAUDER water curd lotion liquid foundation SPF15/PA++
It is rich in wheat germ oil, jojoba seed oil and other powerful moisturizing ingredients to promote skin metabolism while highly effective anti-oxidation, strengthen the skin's moisturizing function, and create a "water silk"-like moisturizing nude makeup.
Mineral water creates a clear color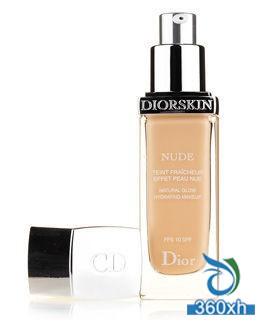 Dior gel clear skin and bright moisturizing liquid foundation
5, Dior gelatin skin clear and moisturizing liquid foundation SPF10
Formula contains more than 1/3 of mineral water to help the skin. Rich in vitamin C, red pomegranate and high-content amino acid sericin ingredients to adjust the moisture content of the skin, while creating a clear and beautiful color of the beautiful skin.
Moisturizing foundation with anti-aging effect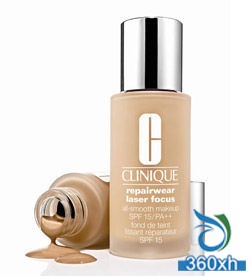 Clinique / CLINIQUE new vitality liquid foundation SPF15/PA++
6, CLINIQUE Clinique vitality liquid foundation SPF15/PA++
Contains a photonic white bottle of essence to moisturize the formula, so that the makeup naturally fits, and instantly fades the fine lines. Continuous use can reduce fine lines, effectively prevent signs of aging , and make the foundation more youthful.
Rose essence for long-lasting moisture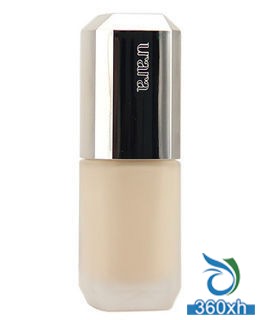 Urara soft rose liquid foundation
7, urara soft rose through liquid foundation SPF20/PA+++
Full of soft and smooth muscle complex, soft rose essence water, ruddy rhyme regulating powder and vitamin C derivatives. The touch is moist and light, leaving the makeup moist and smooth for a long time.
Fantasy light creates a translucent skin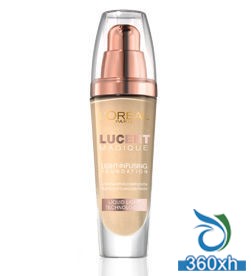 L'Oreal Paris L'OREAL
8, L'OREALPARIS Paris L'Oreal Acrylic Foundation
"Liquid Light Sensing" technology injects unique "light-sensitive particles" into the liquid foundation and contains 40% active mineral water to make the light reflect better and give the skin a translucent light. >>> 5 moisturizing coups against dry autumn days
Create a delicate and natural light foundation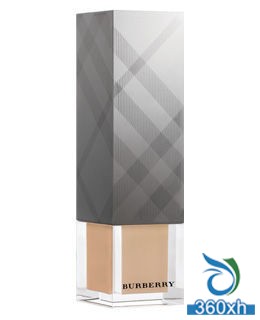 BURBERRY Bright Foundation
9, BURBERRY bright foundation milk
A gentle lotion creates a delicate, translucent skin. Vitamin E resists skin aging; silicon effectively achieves optimal light reflection; moisturizing formula creates a fine skin texture, with moisturizing cream, the effect is more natural and even.
Slow release moisturizing, refreshing matt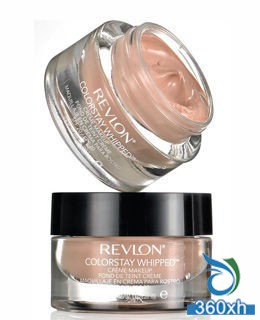 REVLON non-marking silk soft fog magic powder foundation
10, REVLON non-marking silk soft fog magic powder foundation cream
The new "timerelease" slow release technology delivers a long-lasting, light and hydrated skin with a matte finish. Enriched with silk and botanical extracts to soothe the skin, moisturize and calm, leaving skin feeling long-lasting and unburdened.
Fish tanks can be decorated with different products, and with simple and beautiful aquarium decorations, fish tanks can be eye catching and also become an art for your home and office.
We offer many different types of aquarium decorations, one major category is plastic aquarium plants, in many sizes from the small plants of 3", 4", 5", 6", medium of 8", 10", 12", 14", to large of 16", 18", 20", and 22". You can find the different imitation of the real plants of the world in our range. There is assortment of silk aquarium plants for you to choose from as well.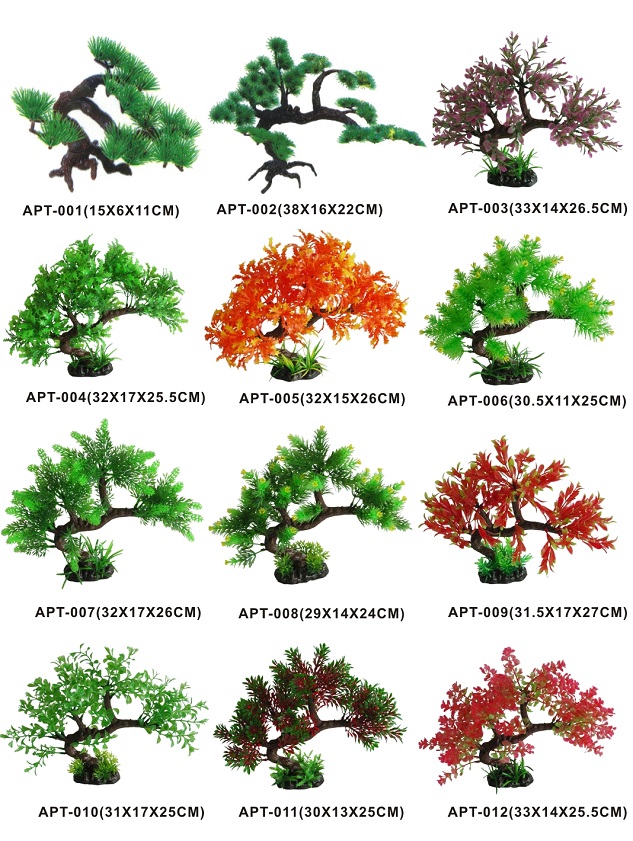 Another major category of Aquarium Decoration we carry is polyresin aquarium decoration that are the miniature of different buildings, objects such as ships, bridges, water mills, castles, trees, stones, and underwater creatures. They are hand-painted with skilled workers that look just liked the real thing. We have hundreds of designs for you to choose from, so you can always find something you like from the range. OEM designs are welcomed as well.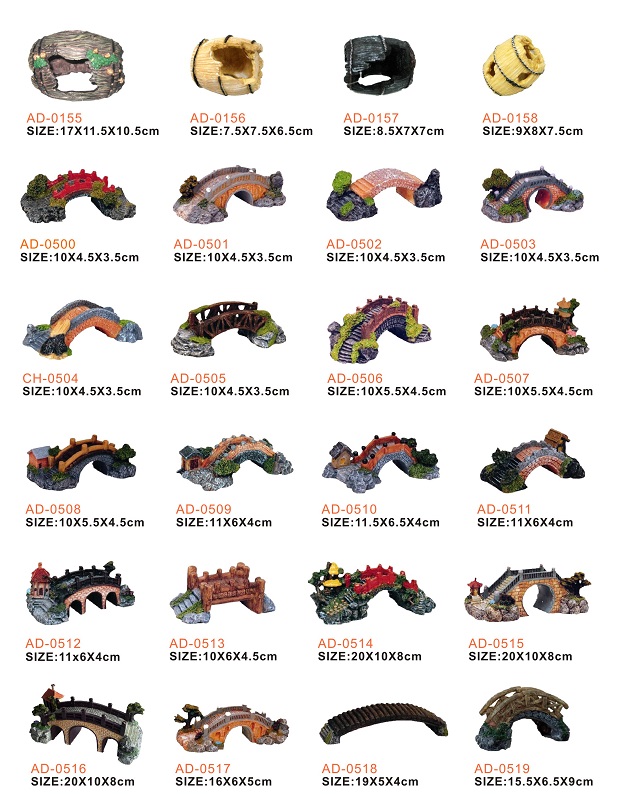 We also carry natural, colored stones and glass marbles in our range. Basic aquarium decorations that we will need for the start of the tanks. They come in different patterns and sizes for natural stones. Great way to make your tank look liked the natural environment for your fishes. Colored stones on the other end are great if you like a strong colorful base for your tanks. They make your tanks look a lot interesting and fun. Glass marbles are great for small tanks to use, translucent colors are pretty in water.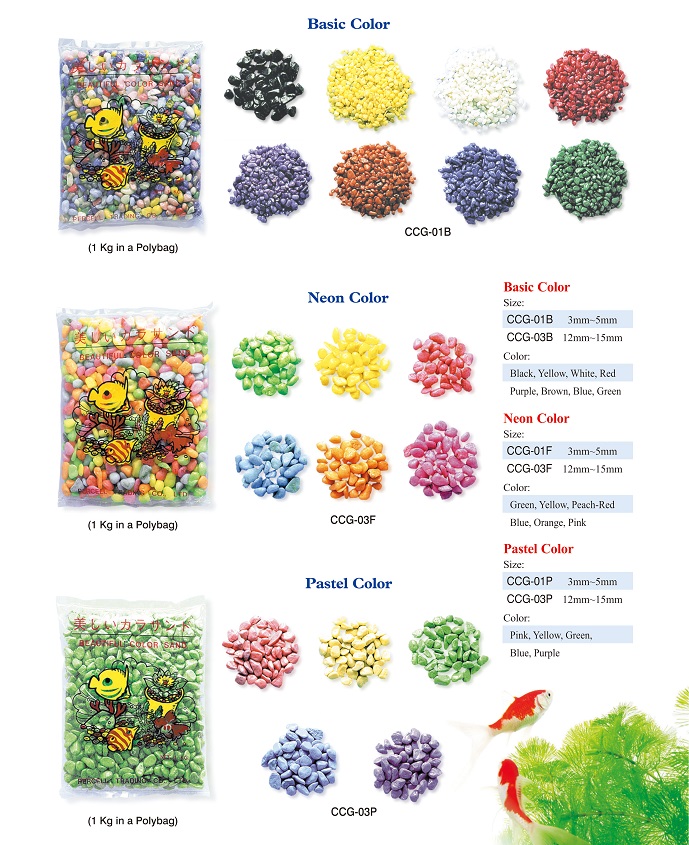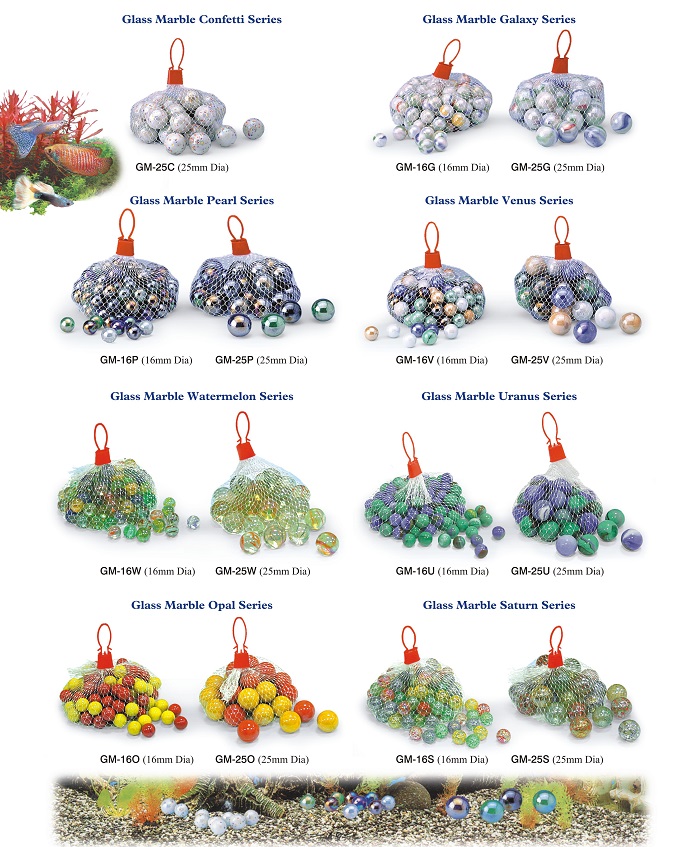 Aquarium backgrounds are the simplest way to decorate your tank`s background. We have many different types of scenery for you to choose from. They also come in different heights so you can choose the correct size for your tank easily. They come in a roll of either 15meters or 25meters depending on the height you have.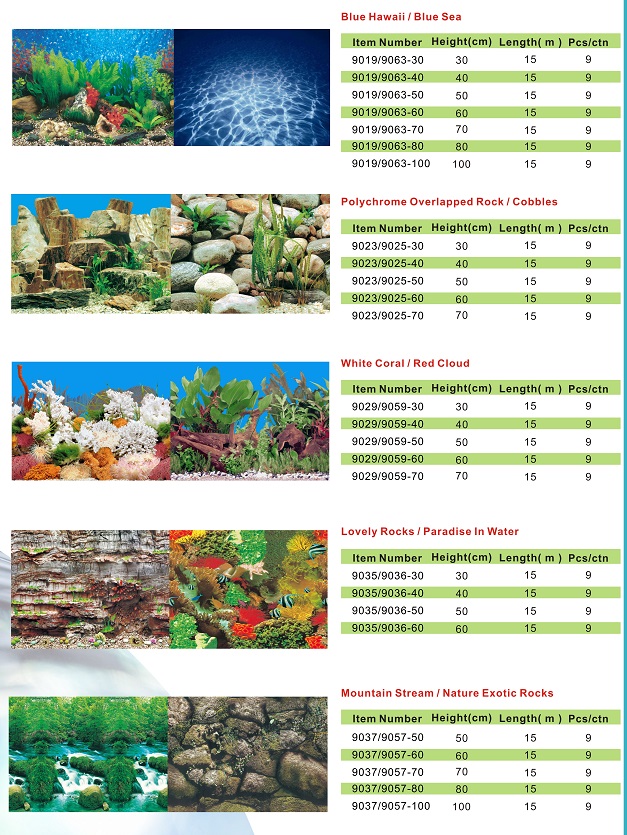 ABOUT US
PERCELL PET is established in 1978 with offices located in Taipei, Taiwan and Guangdong, China. Currently, Percell Pet partners with more than 49 distributors around the world and carries thousands of quality pet supplies for dogs, cats, birds, fresh and salt water fishes, reptiles and small animals, like rabbits and ferrets, etc from Taiwan and China.
We supply popular and classic pet products around the world and also OEM products at your needs.
FLEXIBLE IN ORDER VOLUME, orders can be done in LCL or full container, MOQ can be discussed accordingly.

COMMUNICATION, staffs are fluent in written English with in time replies.

SERVICE, provide help and solutions to your sourcing in Taiwan and China.
Aquarium Decoration
Aquarium Decoration,Fish Aquarium Decoration,Reptile Aquarium Decor,Resin Aquarium Decoration
PERCELL PET SYSTEM CO., LTD , https://www.percell-pet.com